If you want to take your photography skills to the next level, this Fundamentals of Digital Photography workshop is designed for you. The more you know about how your camera works, the better photographer you are going to be. When you learn to truly understand how aperture, shutter speed, ISO, depth of field, lenses, composition and light work together, you open up a new way to see the world and create powerful imagery.

John Greengo is known for his unique teaching style. He breaks down complicated subject matters into easily understood concepts through animated graphics. No matter what your current photography skill set, you are sure to have many "a-ha" revelations in this comprehensive workshop.
Even if you are a seasoned photographer this will be a great course to follow as a refresher and maybe you will learn something new. His illustrations and way of explaining photography is one of the best in the educational field I have seen. Sign up now and watch this whole week for free.
STARTS MONDAY APRIL  9  12pm central!
Depth of field example: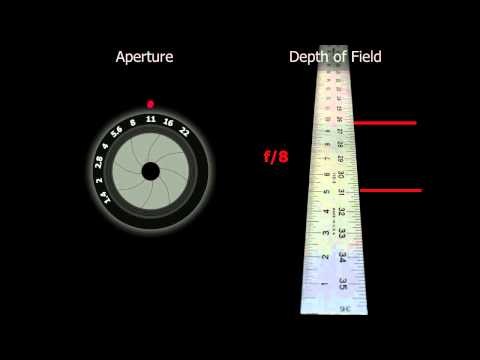 SCHEDULE
Monday, April 9
Session 1: The Photographer's Eye
Session 2: The Camera
Tuesday, April 10
Session 3: The Sensor
Session 4: Lenses
Wednesday, April 11
Session 5: Exposure
Session 6: Focus
Thursday, April 12
Session 7: Light
Session 8: Gadget Bag
Friday, April 13
Session 9: Composition Part 1
Session 10: Composition Part 2